What is
Workers' Compensation
If you're new to workers' compensation insurance, it may be tough to wrap your head around. Don't worry, we understand.
Simply put, workers' compensation insurance, or work comp, takes care of injured employees. It covers their medical bills and if appropriate, will pay their time away from the job. All Montana businesses with employees must purchase workers' compensation insurance. And all work comp insurance companies that provide coverage in Montana must follow the same laws and give the same benefits to those injured on the job.
Montanans' Guide to the Workers' Compensation System
Still a bit confused? Watch this easy to digest video. It should help.
"I have had nothing but a great experience with Montana State Fund. I really appreciate what you all have done for me as a policyholder and for any of my injured workers. The job you do is fantastic."
Sean Darby, owner of Darby Custom Building, LLC
Why partner with Montana State Fund for your work comp coverage?
Well, our name says it all. We're Montanans. We have insured Montana businesses for over 100 years. It's about a partnership with our customers to protect the health and safety of their employees. Our professional team offers a complete customer experience that's hard to match.
Insure with Montana State Fund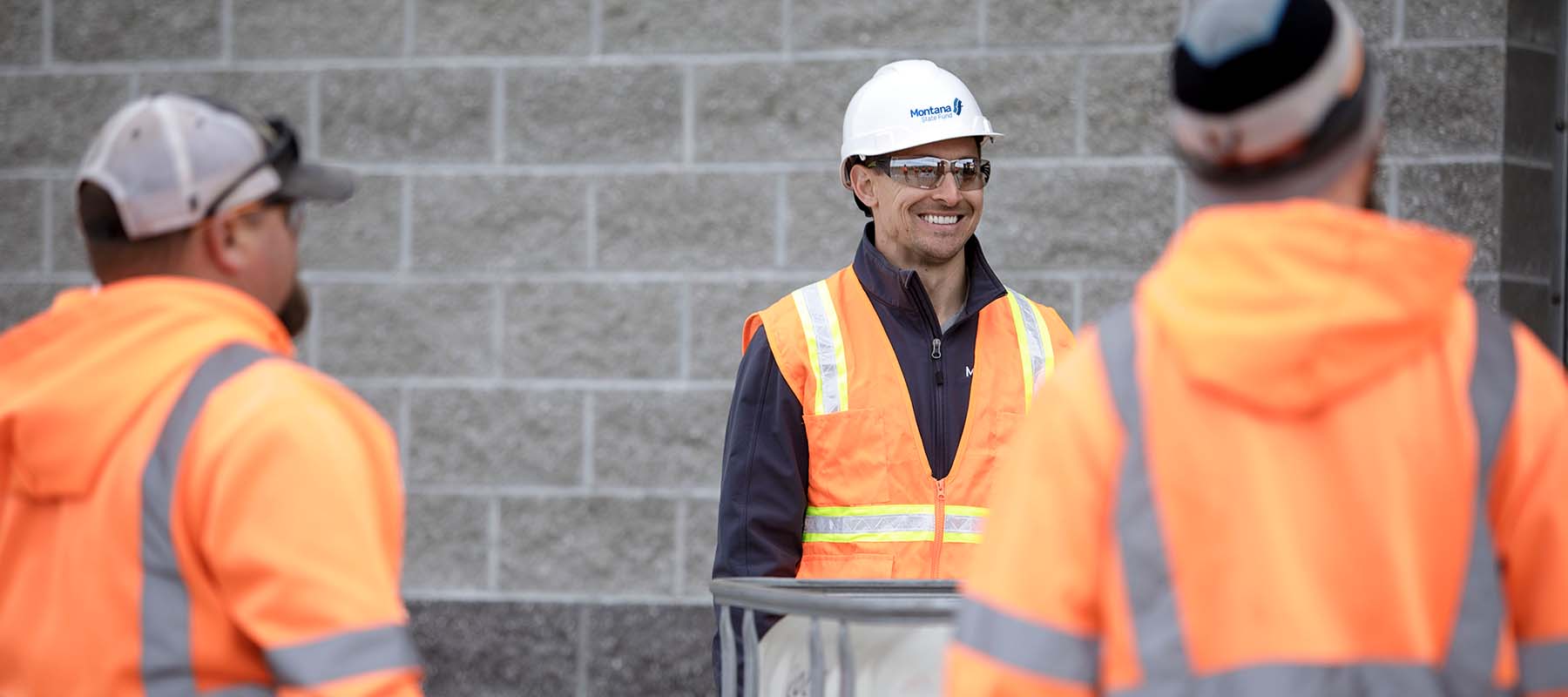 Safety is Our Business
While work comp is here to take care of injured employees, we really don't like seeing anyone get hurt. That's where our safety team comes in. Through one-on-one customer visits, training workshops, and our vast array of safety materials and videos, our safety professionals work hard to keep Montana's workforce safe.
Visit our Safety Site - safemt.com
Returning to Work After Injury
Learn how safety protects workers and premiums by watching this video.
"One of the main reasons I continue to depend on Montana State Fund for our client's work comp needs isn't just because of how easy they make it to do business with them and how friendly and helpful all of their staff always is, but because they listen."
Danylle Volbrecht, CEO Commercial Risk Managers, LLC

We hope this page helps you understand more about work comp and Montana State Fund. If you would like more information or have questions, please contact one of our customer service specialists at 800-332-6102 or stfpolicy@mt.gov
More Resources